Welcome to FLOW

We are dedicated to helping women and girls achieve their financial best in an increasingly complex economic environment.


Women are the largest emerging market in the world, yet lag in their understanding of money and money matters.

The Financial Literacy Organization for Women and Girls' (FLOW) mission is to empower women and girls with the knowledge and skills necessary to make sound and responsible decisions about spending, saving, borrowing, and investing for a promising future of economic well-being. Our programs are centered on economic literacy, entrepreneurship, and asset building. We teach women and girls how to handle their money like a "pro" from a position of knowledge, confidence, and financial clarity.


---
2014 Mother 2 Daughter Financial Summit
"It's a Money Thing."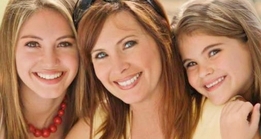 2014 Mother 2 Daughter Financial Summit "It's a Money Thing."
A smart woman is on top of her game when it comes to money and money matters. She doesn't let chance, third parties or wishing and hoping determine her financial future. On the contrary, she steps fully into her power, owns her value, and takes charge of her finances from a place of knowledge, confidence, and financial clarity.
And, she makes sure her daughter is capable as well.
Join us as we partner with financial industry experts in bringing together moms and their teen and tween daughters for a day of fun and money. Financial experts will share game-changing strategies designed for women and girls to achieve their financial best in an increasingly complex world economic system.
WHEN
:
Saturday March 29, 2014, 9:00AM - 1:00PM
WHERE:
Washington, DC
Click here
for more information.
---